"All that is necessary for the triumph of evil is that good men do nothing."- Edmund Burke (
cite
)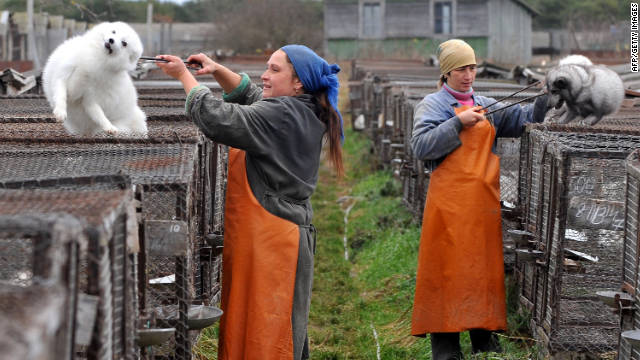 Two workers handle foxes at a farm in Russia, one of the countries with fur farms that supply fur to the "fashion" industry.
West Hollywood, California, one of the fashion hubs of the state, has recently passed a ban on the sale of fur in the city- making it the first city in the nation to take such a step. The ban will officially be enforced in 2013. There are various opinions on this ban, of course some are thrilled and some not so much. Whatever people make of this, I say that a step against cruelty and exploitation is a step in the right direction.
See the CNN article for the
full story here
.
To see my other posts on fur
click here
.